Happy Monday everyone! I hope you all had a fabulous weekend. I actually spent some of my weekend trying to figure out my design style since I'm not sure what category I fall into. I know that everybody has different tastes. I'm also aware that choosing design themes and styles for your home make a very strong statement about you and your personality. Style is not only determined by what types of furniture you have in your home, but it reflects a way of life. I think that most people choose their decorating style for very personal reasons, but for a lot of people, it is simply a matter of taste. For me, it's a little hard to define. So, do you really know if you're Shabby chic, if you enjoy something more exotic, or do you prefer a home that's more eco-friendly? I've been surfing the web for different design styles and if you're in the same boat as me, I've posted some pictures that just might help us figure it out.
Hollywood Glam
is a design style from the early 60's that's all
about glitz and glamour. It's
creating a space that is luxurious and sophisticated with a combination of ornate and classical details.
Eclectic
mixes various design and decor traditions. It speaks to people who want to be more individual by not following any one trend 100%.
Vintage
or retro designs are outdated, but nostalgic. In the most general sense, it uses any furniture that was produced between the year 1920 and the late 1970's.
Modern
or contemporary design may feature minimalist style, or it may entail innovative structures and finishes such as glass walls or open-floor plans.
Traditional
decorating is classic, comfortable and orderly. It's a familiar look that you'd see in magazines or furniture show rooms. There isn't anything wild or chaotic in a traditional room.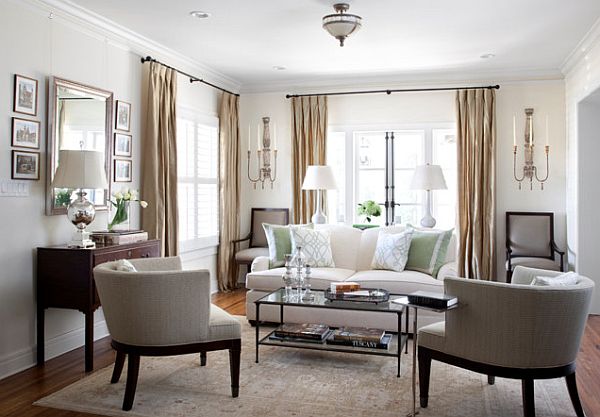 Country
decorating is an appealing mix of fabrics and a warm handmade quality in furniture and accessories that sometimes show the wear of time, but there are also variations within that genre that can take country decorating down different paths. There's rustic country, French country, American country, English country and Tuscan or Italian country... the list goes on.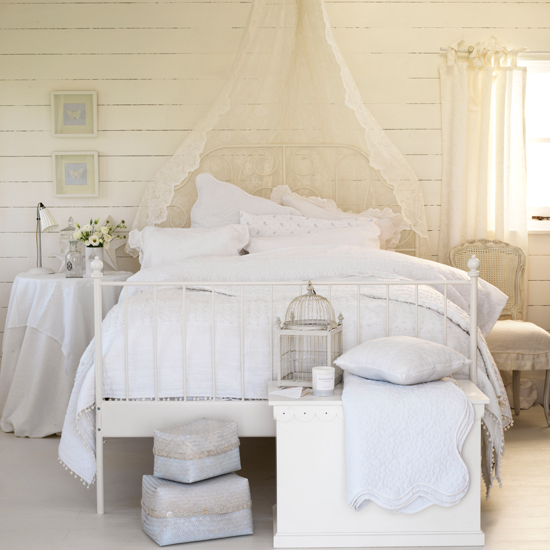 I know, I know... I could go on and on, so I'd better just stop now. Now, the bad news is, I haven't even scratched the surface here. There's also, Victorian styles, African style, tropical, art deco, Asian, Gothic, and soooooo many more design styles to choose from. The good news is, I've finally pinpointed my design style. I'm drawn to rooms with a more traditional feel, but I also like a pinch of contemporary tossed in, (as long as it's not too out there). Drum roll please... so I just discovered that my style is transitional. A transitional interior is the perfect marriage of traditional and contemporary designs. Yeah!!! I feel better now. Time for a cookie and a hot cup of tea.
So tell me... what's your design style?